Discover more from Capsule Reviews
Very Short Reviews of Regular Length Things. (Mostly just Notes nowadays)
11 of Disks: The Network Engineer
Something a little different here, I picked a card from a Tarot Deck (Page / Princess of Disks) and tried to use it to solve computer problem. The Capsule Reviews Promise to Keep It Short™ is still in effect.
---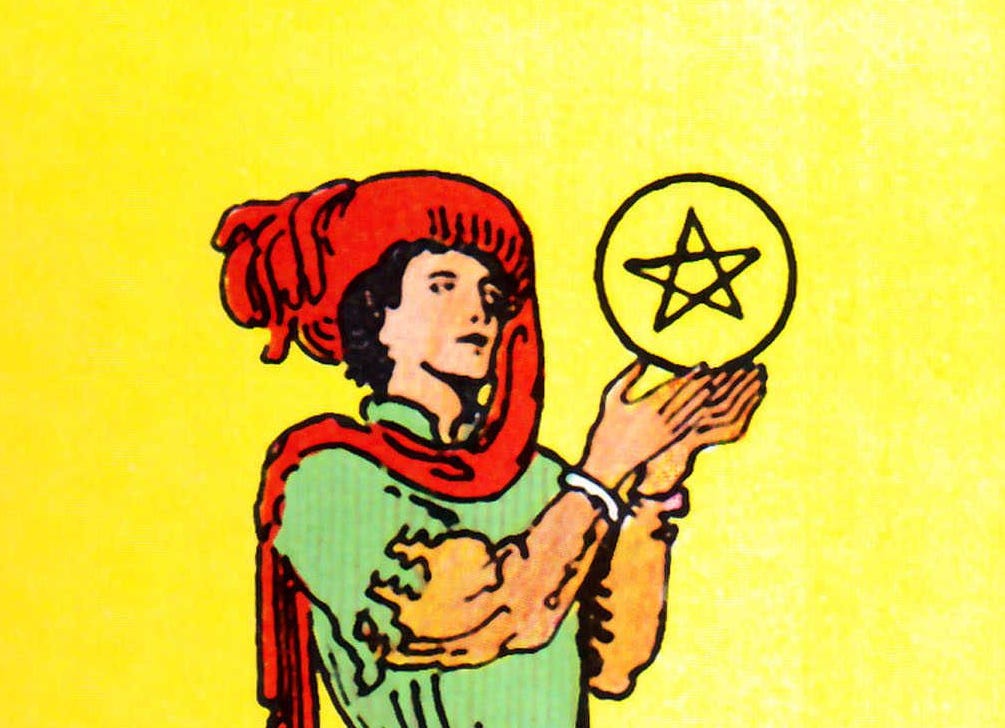 Disks are the weapon of Earth: the limits of mass, heat, time, materiality and finitude. The 11th card of a suit is the person associated with that suit's watery nature, and in programming that nature is the network, the input, the environment of execution.
The Princess of Disks is a Network Engineer. Embrace uncertainty in your designs, look for engineers that know how to trade away understanding in exchange for resilience. Focus on interactions that limit the blast radius of broken peers. Validate your inputs and check your error conditions. Be ready for your assumptions to be violated. Debug the whole system.